The Bond of Love Between Us, Remains Forever...
We are a Wholesale Distributor of Pet Urns, Pet Memorials and Pet Keepsakes
Serving the Pet Loss Industry Since 1997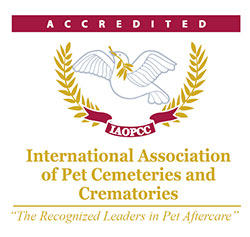 We Make it Easy for Our Customers to Provide Quality Products to Theirs
Forever Pets functions as a wholesale distributor of pet urns, pet memorials, and pet keepsakes to those in the pet loss world. Since 1997, our goal has been to deliver quality pet memorials to our customers.
As a wholesale distributor, we strive to help businesses of all sizes meet their needs. If you are looking for pet cremation services, a pet memorial, or a pet urn, we are able to direct you to hundreds of providers nationwide.
If you are visiting us as an individual customer looking to make a retail purchase, please select "Find A Provider" from the menu above to find the one nearest to you.
If you are visiting us on behalf of a business seeking to offer our products to your customers, please call us at 651-450-7727 or visit our online wholesale store and apply for an account.
Our Product Catalogue
(Click the Cover & Pages to Turn the Pages)